Each month, Oracle EPM Cloud releases a list of updates to each of the products in the EPM Cloud Suite. The patches are first deployed to Development environments (occurred on August 6th) and two weeks later to Production environments (August 20th after 22:00 UTC). Below are some of the highlights of changes made to your Oracle EPM Cloud Products: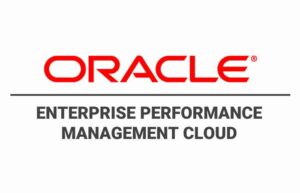 Highlights of common updates that impact all Oracle EPM Cloud components:
A new version of EPM Automate is available, introducing the cloneEnvironment, invalidLoginReport, and roleAssignmentAuditReport commands
Select EPM Automate commands can run in EPM Cloud using Groovy, without having to install EPM Automate on computers

Update to the Send Email REST API, enabling you to attach files no larger than 10 MB, thus providing more flexibility when sending emails

Update to the Clone Environment feature so that it does not downgrade the Essbase version during the clone process
Smart View ad hoc behavior setting now defaults to use the Standard setting, allowing Smart View users to have access to several useful ad hoc features such as in-grid POV, multiple-grid ad hoc, enhanced data submit, additional zoom-in options, and multiple-cell select for Zoom In, Zoom Out, Keep Only, and Remove Only
Enhanced PDF Viewer provides consistent and expanded display features across reports and books
Audit log now allows users to track change for enabling or disabling audit configuration settings, including who made the changes, and what the values were before and after the changes.
         

Option added for administrators to hide adjustment types from users in transaction matching

      Feature allowing users to adjust the iteration count in order to balance performance vs better match rate when performing 1 to Many Subset Auto Matches
Financial Consolidation and Close
Ability to make Period and Movement Dense dimensions instead of Account as the Dense dimension when creating an application, which can increase the block density, reduce application size, and improve performance
         

Update to the Oracle EPM Cloud Groovy Rules Java API Reference now providing options that enable users to specify how missing (#missing) data is handled while moving data

New Strategic Modeling data map options enable users to have more control over how missing data is handled during data movement
Oracle Enterprise Data Management
Profitability and Cost Management
For all other questions relating to your Oracle EPM Cloud software, you can reach out to support@goalgetters.com. See you next month!