Each month, Oracle EPM Cloud releases a list of updates to each of the products in the EPM Cloud Suite. The patches are first deployed to Development environments (occurred on June 4th) and two weeks later to Production environments (June 18th after 22:00 UTC). Below are some of the highlights of changes made to your Oracle EPM Cloud Products: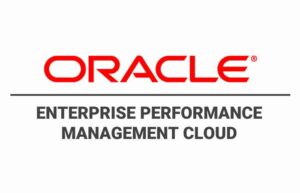 Highlights of common updates that impact all Oracle EPM Cloud components:i
Reporting enhancements that improve search capabilities and control over parameters when reports are run (Quick Search, Back button, Reset button)
REST API enhancements including OAuth 2 support, and application login level detail for Get Applications
Dashboard enhancements to improve user experience and accessibility
Task Manager integration with Account Reconciliation for use with parameters
EPM Digital Assistance improvements, including Microsoft Teams & Slack support, as well as OAuth 2 support
EPM Integration enhancements including Diagnostic Mode and import from file capability
Exporting of Dynamic values now supported by FCC
Availability of Audit and User reports in OCI 
         

Rule activation / deactivation options added creates more control on what logic is run when.

         

Purging through Rest API or EPM Automate to clear out processed transactions now available
Financial Consolidation and Close
         

New consolidation / translation options allows you to consolidate and store data for a particular view (e.g. Consolidate and store Periodic data only). This is a performance aimed update, to decrease application footprint and improve consolidation times.

         

Journal reporting enhancement now supports multi period reports across years, as well as increased control on columns and subtotal displayed.
         

Ability to copy the URL of a specific artifact has been added to allow you to quickly view and distribute a particular report, book or file to users trough a direct link, allowing them to favourite the link and view it in a thin viewer.

         

Rest API now allows you to automate publishing of Word reports to Word

         

General improvements have been made to the Smart View integration with Narrative Reporting (available in 21.06 extension)
Oracle Enterprise Data Management
Profitability and Cost Management
For all other questions relating to your Oracle EPM Cloud software, you can reach out to support@goalgetters.com. See you next month!