Organizations who leverage Oracle Hyperion EPM for financial consolidation, business planning, reporting and analytic needs are at a critical crossroad. Version 11.1.2.4 Premier support ends as of December 2021 – this means:
Use of unsupported software has an impact on internal controls / more costly to maintain
No further critical security patches will be released [increase cyber security risk]
No fixes or patches in response to new bugs or technical issues will be released
No additional compatibility certifications will be issued – this can lead to usability issues
No further enhancements / innovations to the platform

The go-forward path is not straight forward:
The next on-premise version is set to be the terminal release with certain features being replaced by other products within the Oracle EPM Suite
Oracle EPM Cloud is not the same software as Oracle Hyperion On-Premise
Our Team has developed an Options Analysis Framework based on our knowledge, experience and working with many of our clients on this matter. This assessment can be completed within 2 weeks working jointly with your team.  Our Options Analysis Framework is comprised of the following components:
Total Cost of Ownership
Vendor/Solution Alignment
Business Requirements Alignment
Technology Burden
The weight or importance of each component above may differ, but overall it offers and objective evaluation approach that can help support and defend the ultimate decision(s) made by the organization.  Each of these components are described in further detail below:
Total Cost of Ownership
Often times, the cost of replacement software becomes the primary focus of a Go-forward Options Analysis exercise, but the results can vary significantly when taking a more holistic view of of cost (Total Cost of Ownership – TCO).    
On the same token, taking into account the time horizon can also result in very different TCO outcomes for each option.  While the general rule of thumb has been to compare over a 3 to 5 year horizon, the fact that there is a publicly announced end-of-life date for Oracle Hyperion EPM On-Premise can serve as grounds to compare options across a longer time horizon (e.g., 10 years).    
Vendor/Solution Alignment
Business Requirements Alignment
Technology Burden
"The Go-Forward Path is NOT straight forward."
Many organizations are facing a similar crossroad.  The Goal Getters can help.
We work with many of the leading Corporate and Enterprise Performance Management solutions out in the market. More importantly, we are solution agnostic and will seek out the best options for our clients within two weeks. Click here to learn more about the market sentiment on this topic matter.
Limited Time Offer
If you sign-up for the assessment before the end of 2020, we will credit the cost towards any future work until 2021.
In short, there is a lot to think about when formulating the go-forward option that works best for your organization with a narrowing time window to decide.  The white paper below entitled " Why Now's the Time to Convert from Oracle Hyperion [On-Premise]" provides additional insights on this topic matter.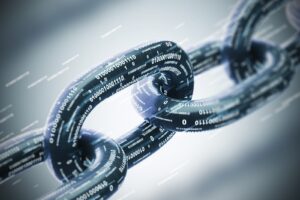 Whitepaper: Why Now's the Time to Convert from Oracle Hyperion
This white paper highlights the challenges organizations face with [On-Premise Oracle] Hyperion applications and what one of the alternative options can look like.