Dear Members of the Finance and Accounting Community:
With a heavy heart, I share with you a recent loss I am still coming to terms with. Last month, one of our thought leaders of the Finance and Accounting Community, Keith McDermott suddenly, albeit peacefully, passed away.
Though I have known Keith for almost exactly seven years only, it feels much longer than that. From when Keith first became a client, and then, through our shared professional successes as well as serendipitous connections found at the personal level, he became a friend I truly value, and a member of our community who truly cared for the future and prosperity of the Finance and Accounting profession.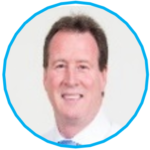 Keith defined grit:
Stories of his humble beginnings, where he had to work for virtually every penny towards funding his education during the energy crisis of the 1970s — against all odds, he prevailed.  His unwavered fighting spirit has inspired me to fight harder.
Keith was a devote husband and father:
He only spoke of his children, Greg and Laura, with pride and joy — without hesitation, he would go to great lengths for his soul mate, Marianna, for her well being.
Keith was a thought leader in Finance and Accounting:
Over the past few months, we were working on developing a Modern Finance framework and playbook – what we both saw as a potential paradigm shift in this profession — his ideologies were profound and thought provoking – wise, sensible, yet controversial. Never stop learning.
He has set a ball in motion that I will continue to fruition.
Keith will be sorely missed, but his legacy will survive through each of us – in our hearts, through our actions.