Hopefully, as we back away from crisis levels caused by the pandemic, and are moving towards a return back to some form of normalcy, we are able to step back and count our blessings and be appreciative of what we have and how many of us have prevailed through these difficult times.
Although it is easy to pinpoint the impact to businesses and individuals, it is easy to lose sight of the impact on charitable organizations out there.  On that note, as our way of re-igniting the momentum of giving back and supporting those in need, we are proud to be sponsors of "Get Fed Up!" – a local upcoming event with the goals of:
Cooking 1,000+ healthy & delicious meals for the community

Providing an opportunity for aspiring young chefs (18 yrs old and under) to refine their cooking skills while supporting a cause

Promoting broader awareness of remedying hunger as an important social issue
Did you know that over
people experiencing hunger visited Daily Bread Food Bank in 2022?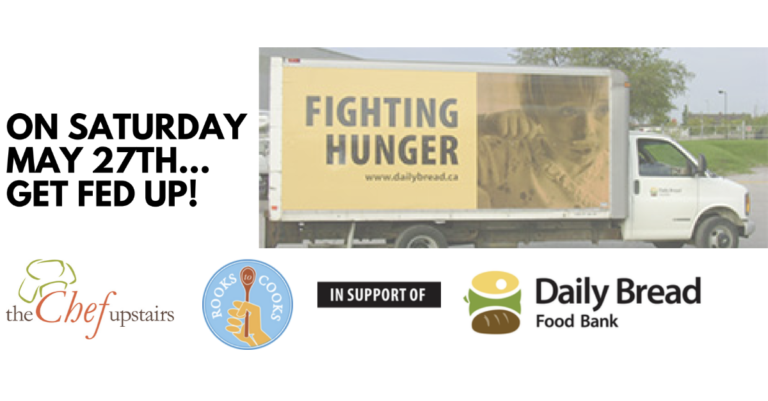 The hope is that our modest contributions can help drive momentum towards the greater goal.  We are:
One of the teams that will be preparing the meals (2 adults, 5 to 7 kids)
Setting a fundraising goal of $4,000 CAD +.  Click below to support our cause
Also, feel free to support this cause by sharing in social media outlets and spreading the word.
Our goal is to reach $4,000 CAD. Come back and see how we are doing.