Each month, Oracle EPM Cloud releases a list of updates to each of the products in the EPM Cloud Suite. The patches are first deployed to Development environments (occurred on July 2nd) and two weeks later to Production environments (July 16th after 22:00 UTC). Below are some of the highlights of changes made to your Oracle EPM Cloud Products: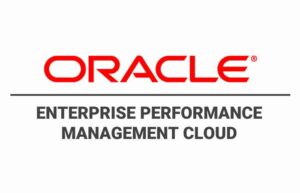 Highlights of common updates that impact all Oracle EPM Cloud components:
A new version of EPM Automate is available that enables the remote administration of EPM Cloud environments
Oracle Smart View for Office version 21.100 is now available, with new features such as:

Options for filtering business rules
Additional Smart View and VBA functions that give users flexibility when interacting with their data in Excel

Enhanced ad hoc operations, such as zooming in to the same level and same generation

Can now select multiple row or column member cells, then Zoom In, Zoom Out, Keep Only, or Remove Only

Leveraging a REST API to automate reporting on users role assignments and unsuccessful login attempts
         

Loading of transactions into reconciliations directly from Data Management
Financial Consolidation and Close
Introduction of the Enterprise Journals module that provides the flexibility to manage and post journals directly to any ERP




     Key features include Journal dashboards and Journal templates, which permits the user to assign roles, workflows and due dates

         

Ability to display the name of the entity's currency in journal reports

      Flexibility to select specific Reporting Currencies to apply for Override Translation Rules
         

Ability to migrate Notes artifacts and content between environments via the Notes Manager

         

The Narrative Reporting 21.07 extension for Oracle Smart View for Office is available to install, which provides access to the latest improvements and bug fixes
Oracle Enterprise Data Management
         

Templates can be used to transfer metadata for individual applications across Enterprise Data Management environments

      Ability to archive dimensions which were never used or have become obsolete

       Timestamp values can be converted to dates in an expression via the ToDate method

       Flexibility to delete viewpoints and lookup sets that are no longer needed

       Enabling the setup of multiple approvals per group for serial policies

       'Request Type' and 'Owner (Assignee or Submitter)' are two columns that have been added when requesting activity
Profitability and Cost Management
As of the latest version, there is a new capability to tie out Tax Reporting amounts in translated currency with the appropriate financial statements

Copy Data feature has been enhanced to copy data at a granular level, with the option to schedule Copy Data jobs
For all other questions relating to your Oracle EPM Cloud software, you can reach out to support@goalgetters.com. See you next month!